LapCI ry In English
LapCI – The Finnish Association of Cochlear Implant Recipient Children.
The word LapCI pronounced as 'lapsi' means 'a child' in Finnish. The capital letters 'C' and 'I' comes naturally from Cochlear Implant – that is 'sisäkorvaistute' in Finnish (shortened as SI or CI). The little 'ry' in the end stands for registered association.
LapCI ry was founded in 1999 by a group of parents. The aim is to support CI-children and their families throughout Finland. The premise is that all the action begins from the parents and the children themselves.
LapCI ry's Most Important Objectives
To empower CI-children and their families by creating a nationwide network
To share effective information and knowledge based experience about implantation for children and life with CI in different stages of life after the operation
To share experiences, wishes, expectations and letdowns
Active lobbying e.g. by being involved in the development of children's daycare- and school
To support those families who are considering CI-operation by sharing information and connecting them to families who already have the experience.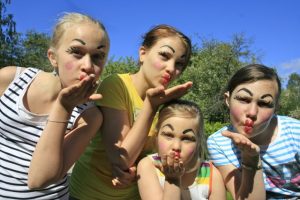 CIsu-paja – Empowerment Workshops
LapCI ry's project CIsu-paja organises empowering workshops for CI-children and their families. The aim is to provide opportunities for CI-children to meet each other and practice challenging subjects especially in those areas of life where CI-users might feel defendant compared to their normal hearing peers. These subjects include:
Music (singing, playing in a band, musical self-expression)
Languages (mother tongue, foreign languages, communication methods, self-expression in languages)
Survival in the world of the hearing peers, self-expression (courage, learning to cope alone and in groups)
Senses and development of the person as a whole.
Statistics
According to the statistics which hospitals' speech and language therapists have collected, in the end of year 2015 there were 363 children in Finland who had one or two implants. At the same time there were 841 adults using one or two CIs. Nowadays children usually get bilateral implants if their hearing condition requires implant to both ears. LapCI ry has about 160 member families, that is circa 40 % of CI-children's families in Finland.
LapCI ry arranges about 15 different peer support events each year. There are for example three whole-family-weekends, three summer-camps, club activities in two cities (Tampere & Helsinki), one weekend especially for families with small CI-children and occasional local meetings with families. Some events are organised together with sister associations like KLVL ry. Most LapCI-events are free of charge. There is usually a participation fee for events that last overnight. Families are always welcome to ask for a fee exemption for example for social/economical reasons.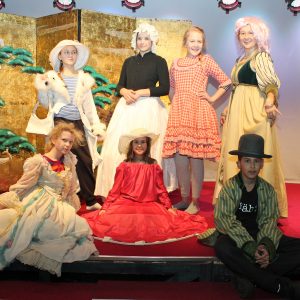 Organisation
The LapCI-board consist of 11 parents of different aged CI-children living around Finland. The families of the board use various languages at home, for example in 2016 there is a Danish, Parsi and Swedish-speaking representation on the board. LapCI ry as an association does not take any position on communication choices of families.
The office is located in The Light House (Valkea Talo), Helsinki. LapCI ry has two employees: Managing Director Mrs. Ulla Konkarikoski (80 % working time) and Coordinator Ms. Marianne Rintala (full-time worker). (Our Managing Director Mrs. Leena Hasselman is on sabbatical leave until 30th June 2017.)
Contacts
Minna Mäkelä
chairwoman
Lives in Nokia, has two daughters, both with CI: Ronja (9 y) and Saana (6 y)
minna.lapci(at)gmail.com
p. 050-5609907
Ulla Konkarikoski
CEO
ulla.konkarikoski(at)lapci.fi
p. 0400-914 583
Marianne Rintala
coordinator
marianne.rintala(at)lapci.fi
p. 045-8590 888
info@lapci.fi
See more: www.lapci.fi/lapci-ry/hallitus-ja-tyontekijat/
About Funding
In Finland there is a unique model to fund associations which work for social and healthcare issues. Funding Centre for Social Welfare and Health Organisations (STEA) offers adult players entertaining games at many locations, Casino Helsinki and online. The profits from games are channelled to associations. These associations are hundreds in number and they employ tens of thousands of people. The fund allocation is guided by the Ministry of Social Affairs and Health. STEA funded LapCI ry with 128 000 euros this year 2017.
Welcome to Helsinki 20th-22nd April 2017: Euro-CIU Symposium
LapCI ry is preparing Euro-CIU symposium in Helsinki 2017 together with Kuuloliitto ry's CI-adults. The symposium will handle interesting CI issues from many points of views – for example: Music and Cognitive Development, Health Economics and Design for All with many of other topics will be handled during symposium! More information here!